Hey hey!
Shawna
reporting for duty! haha
2008 is going by very quickly!!
Time to prepare for winter,
brrrr canada....
but in the meantime, take advantage of summer clearance!
YES!!!

I love this time of year.



So, here are some cheap new buys!

Really cute necklace, I can use for hime style

☆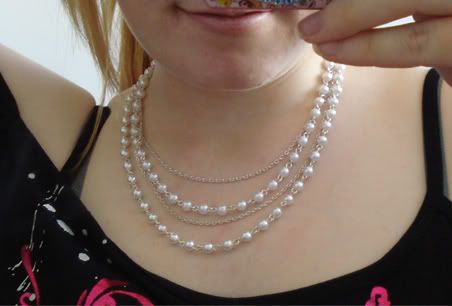 Tiiiiinnnnyyyy little Tiara...sooo cute.



$6 oh baby~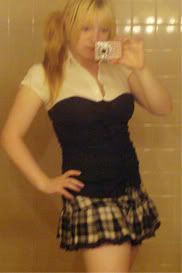 Top and skirt~ I think they go well together.
Also some over knee socks~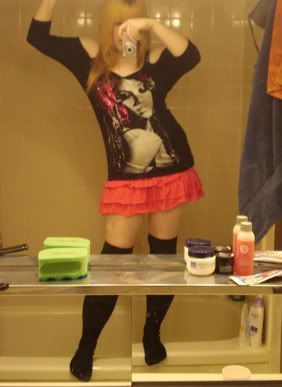 Patterned leggings. I like the grey zebra print, its subtle but still trendy.
The star ones are a bit odd, like one leg is scrambled and the other the stars are in a line...kind of weird, but for $5, hey, its great.
Just add some boots and a mini skirt or shorts and nobody would notice.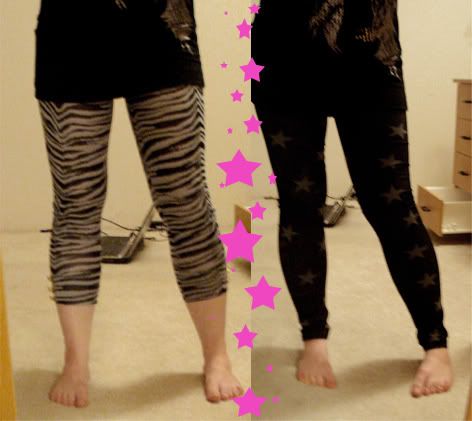 NEW YORK~ I wanna go!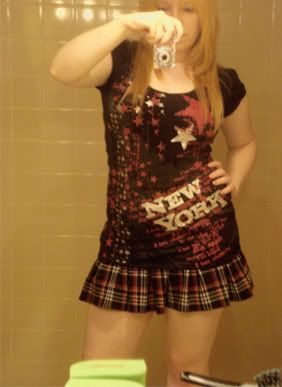 Anyways, because now its Saturday,
I wanna go shopping again for some cheap stuff!~
Bye everyone! ♥

♥

♥

♥

♥